FUNKY FINLAND PRO – seminar & networking sessions
The first official Funky Finland weekend includes a professional seminar event on Friday the 21st of April. It's targeted at music industry professionals from artists and musicians to record labels and agencies as well as other involved in the scene. No admission fee but please register yourself by emailing us in the address contact [ät] funkyfinland.fi and tell us a little bit about your background and who you represent and you're most welcome aboard! The seminar will be held between 17 and 20:30 hs at Vapaakaupunki inside the REDI shopping centre in Kalasatama, Helsinki. Participation is free of charge!
Please note that the presentations and panel discussions are mainly held in Finnish, but feel free to ask, comment or socialize with others in English as well.
Vapaakaupungin Olohuone (www), Hermannin rantatie 5, Helsinki
REDI shopping mall, 2nd floor. Metro: Kalasatama
From the marginal to the world: how a small stream turns into river and finally spreads to sea!
What's considered marginal here, can be equal in numbers on global markets to the Finnish mainsteam. That's why we would be very stupid to underrate or even undermine it!
Learn a lot about the topic from Bobby Oroza, Janne Halonen (Helsinki-Cotonou Ensemble), Music Finland, Minnamurra Music and others.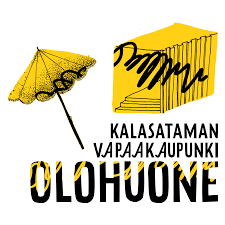 In the core of the professional event will be the internationalization of rhythm music artists as well as how they can make steps into the global music market. The seminar event, organized by Funky Amigos, holds speeches and presentations by Turo Pekari, who is the Innovation and Business Development Executive of Music Finland and Minna Huuskonen, who works for her company Minnamurra Music and has wide experience on international artist production. All this will build ground for the panel discussion including both of them as well as reputed and internationally successful artists Bobby Oroza and Janne Halonen (Helsinki-Cotonou Enssemble), from the scene along with Funky Finland's concept head Joonas Kervinen. In the end there will be also time for some nice networking within the participants.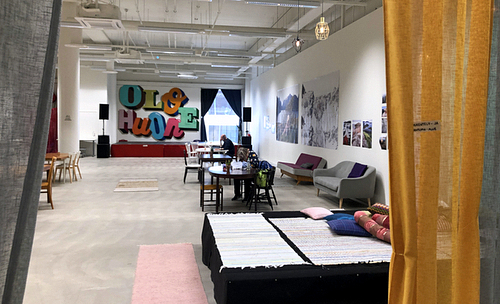 Each one, teach one! Let's learn from each other and take some time to focus on how we could all work together in the industry and find more financial sustainability in the long run by finding international opportunities. Please join and bring along your thoughts!
Between the sessions you will be entertained with background music by DJ Borzin, one of the local legends in the Finnish rhythm music scene.
Timetable:
17:00 hs – Seminar starts, entry, DJ Borzin
17:15 hs – Joonas Kervinen & Sami Mannerheimo (Funky Amigos): Presentation of Funky Finland – an online information channel and an music export project for Finnish rhythm music acts (FI)
17:30 hs – Turo Pekari (Music Finland): How Music Finland can aid in internationalization? (FI)
17:45 hs – break, DJ Borzin

18:00 hs – Minna Huuskonen (Minnamurra Music): How to build an international artist career? (FI)
18:45 hs – Panel discussion (FI) "Knowledge by experience, challenges and international success stories" with panelists Bobby Oroza, Janne Halonen (Helsinki-Cotonou Ensemble), Turo Pekari (Music Finland) and Minna Huuskonen (Minnamurra); discussion hosted by Joonas "SoulllJay" Kervinen (Funky Amigos)
19:45 hs – Q&A (FI/EN)
20:00 hs – DJ Borzin, free networking
20:30 hs – End of seminar
You will find the space (Vapaakaupungin Olohuone) in REDI shopping centre. It is located on the second floor next to the escalator, which leads to the metro platform with the direction to west. Metro is the easiest method to get to Kalasatama. Welcome!
On Saturday the Funky Finland weekend continues with live shows at Tiivistämö in Suvilahti (next to Kalasatama), where you can enjoy three Funky Finland artists on the verge of internationalization. Funky Amigos have been already representing two of them, Mama Longhorn and Dashing Waves, at WOMEX in recent years with honor. Retro soul singer-songwriter Emilia Sisco records for the distinguished Timmion Records and aims to explore the international audience for her music.
This will be the best moment of the spring to check out some of the most fascinating and potential prospects during the same evening!